Outdoor Home Theatre Entertainment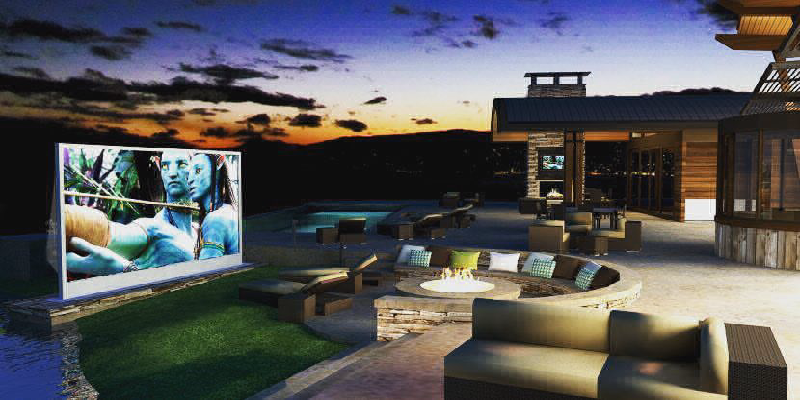 Wouldn't it be a great idea to watch a film with the whole big extended family out on the grounds, with the blue sky as the roof, blooming backyard as surroundings, and plenty of space for kids to run around with no furniture? This concept gave birth to the idea of an Outdoor home theatre. The storage racks can hold up the food, juices or maybe BBQ items altogether needed for the outdoor party. Such racks can be bought from the best storage shelf manufacturer in the area. The site livewire.com also mentions about great backyard theater ideas.
Video Setup for the Outdoor Theater
The first thing is that we would need a screen to watch the movie. An easier option is to use a king size bed sheet or better, sew together 2-bed sheets to get a larger frame. Another option is to purchase a ready-made screen. If that is also not possible, then another way out is to use large white walls where films can be projected to.
Next, we would need to buy a video projector to project the film. There are both 2D and 3D projectors available in the market. 3D projectors are more expensive and would need additional 3D Blu-ray disc player, 3D Blu-ray disk movies, and 3D glasses.
Outdoor TV
Another idea available is to use outdoor TV instead of projectors. Outdoor LCD/LED TVs are available in the market which ranges from sizes of 32 to 65 inches. These TVs are temperature and weather resistant ones with anti-glaring properties. Outdoor TV would also require a TV antenna to connect directly to TV and receive local channels.
Media Streamer
Media Streamer can be connected to the video projector using composite, component, or HDMI options.
Audio Setup for Backyard Theater
Although almost all video projectors have built-in amplifier and speaker, this would only work inside rooms. It won't be loud enough to be heard in an outside environment. Here you can rely on two-channel stereo receivers or surround sound home theater receiver.
Another option is to use two or more speakers. The speakers should be ideally placed either at the top corners of the screen or mid-way between the top and bottom of either side of the screen. There is also another alternative solution to place the video projector on top of an under TV audio system.
TV Stand or Moving Rack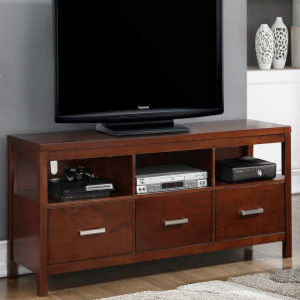 To quickly move the TV and place it in perfect position, a TV stand is necessary. In the case of projectors, a moving rack would be needed to place all the components needed.
Power Cord and Surge Suppressor
For all the audio and video systems to work properly, a long heavy duty extension cord and three or four outlet suppressors.
Cables and Speaker Wire
To connect all the components together, S-video, component video, or HDMI cables going from the DVD or Blu-ray disc player to the projector is needed. Also, two analog RCA L/R cables passing from DVD or Blu-ray player to amplifier or receiver is needed.
And finally, last but not the least good selection of movies and yummy food to gorge upon would make the outdoor home theater a perfect experience altogether.